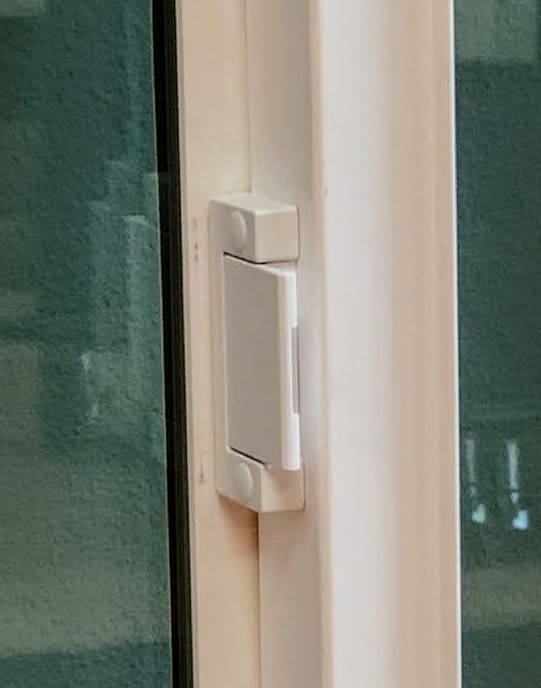 Prime One Touch Window Auto Lock
Streamlined and Intuitive – It operates effortlessly. One smooth, single motion opens or closes the window, and locks it. No pinching, squeezing or twisting.
Security at a Glance – One Touch offers peace of mind you can see. When the handle is down, the window is locked. When the handle is up, the window is unlocked. It's easy to use for all ages and physical abilities.
Stronger and 25% Better – The lock assembly is made from die-cast zinc so it's not only tough, it's built to last.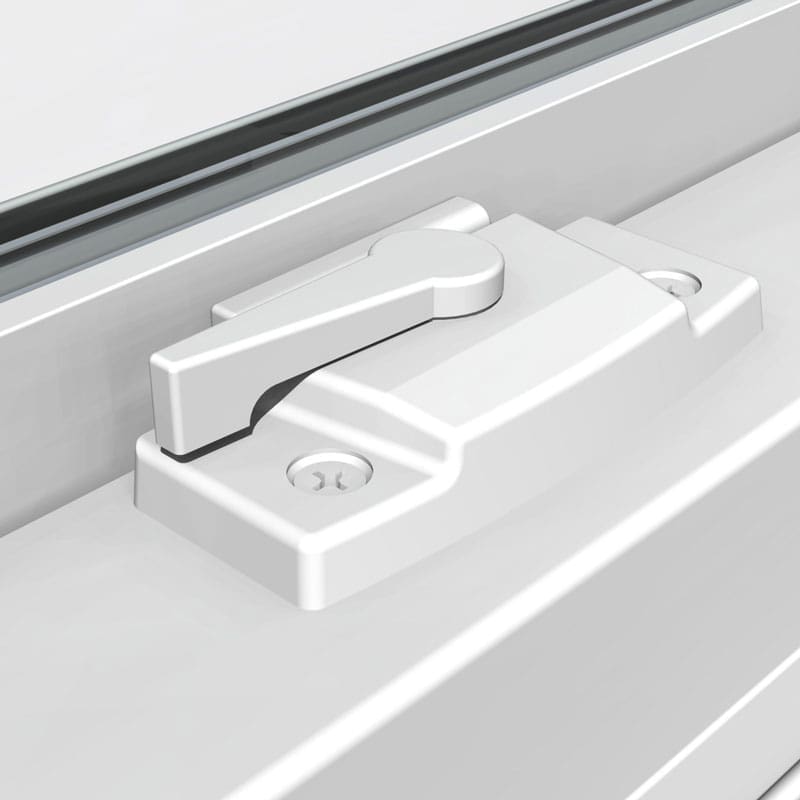 Prime Cam Locks
Prime Cam Window Locks are standard with Prime Windows – close the window and lock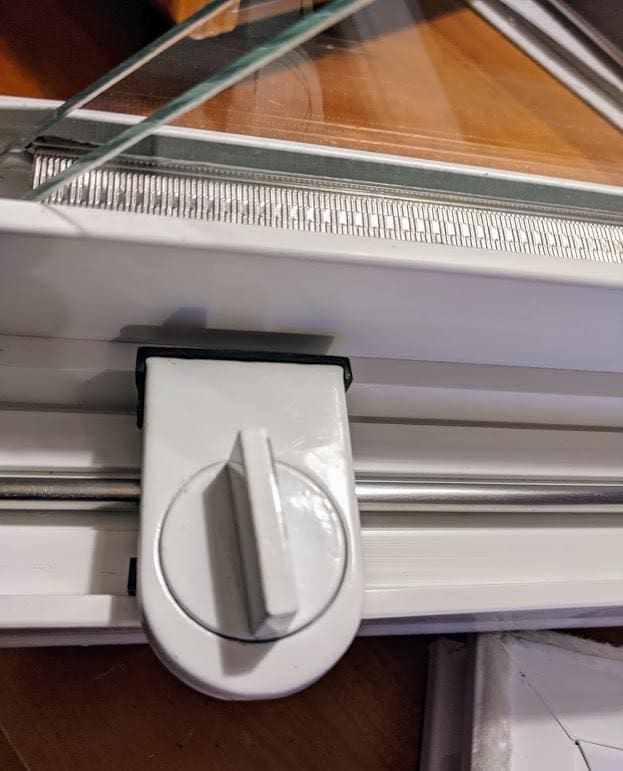 Twist Locks – Night Stops
Twist locks are made of long lasting steel with rubber stops that can be placed anywhere in the window track, bottom or top to allow for night venting, and child screen safety.
Keyed Locks – High Security
Keyed Window Locks are made of steel, screwed into the internal window steel rail and plunge down in the side of the track in a locked or vented position. They come with a key and be locked or not locked. They are also a visual deterrent for potential thieves and provide peace of mind.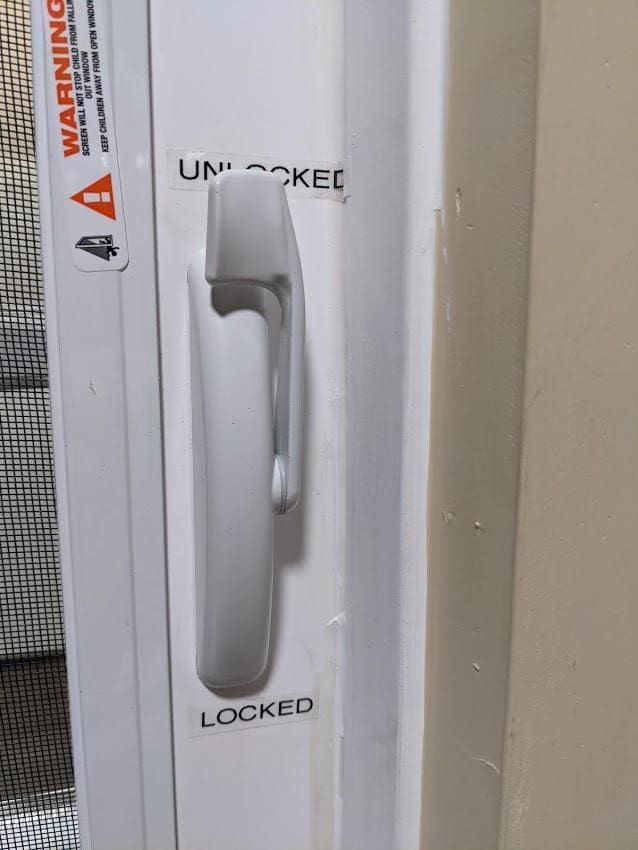 Awning and Casement Locks
Awning and Casement crank to close and once closed a lever is moved to a locked position. These are very secure windows and shut very tight when locked.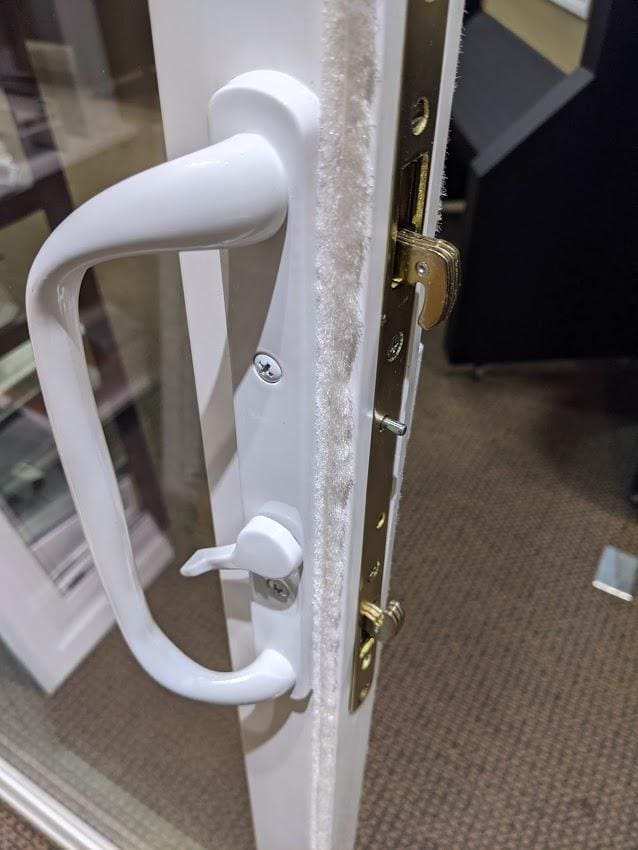 Prime Patio Door Handle Lock
Prime Patio doors come standard with a double mortise lock. When locked stays locked with two levers that pinch together to provide a very secure door lock. Optional is a keyed locked for an entry door.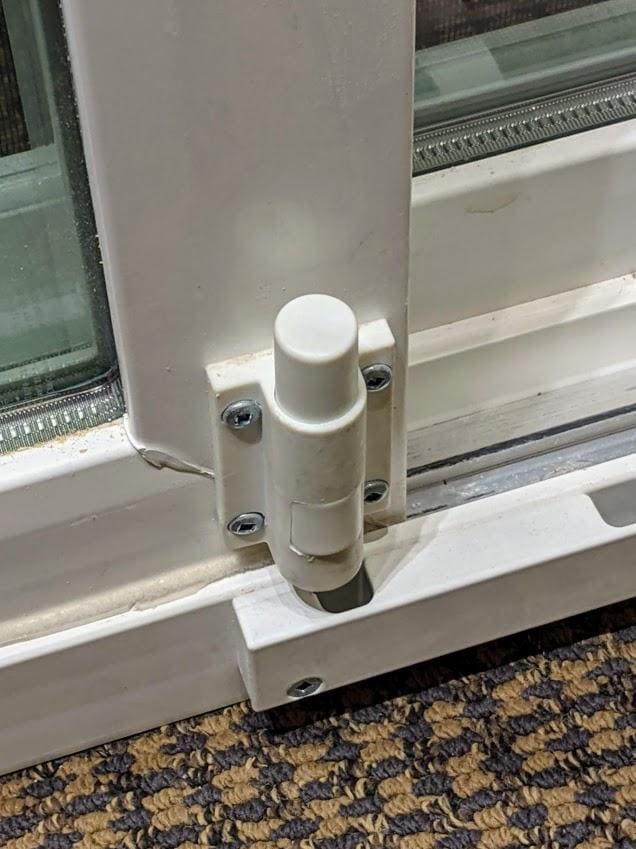 Prime Patio Door Foot Lock
Prime Patio doors come standard with a foot lock. The bottom plate is made of steel and has a locked or vented position. The locking portion has a steel plunger.
GLASS FOR SECURITY AND SAFETY! Ordinary annealed glass breaks easily. Tempered glass, while stronger, shatters under a greater impact. But laminated glass is different. If laminated glass is broken, the vinyl interlayer remains in the frame, with glass fragments adhering to the interlayer. This provides a strong barrier against forced entry and cannot be cut from one side only, which renders glasscutters useless. Cardinal's laminated glass meets rigorous industry codes, including the American Society of Testing Materials standard for preventing forced entry (ASTM F1233) and the burglary resistant guidelines issued by Underwriters Laboratories (UL972). Our laminated glass is customized to meet the requirements of any security application, providing the best options available.