Cardinal Glass is one of the largest glass providers in North America and is the best of the bunch for residential products. Cardinal makes the best-looking glass with the best energy performing coatings in the industry. Cardinal glass is featured in top-of-the-line products like Renewal by Anderson, Pella, Windsor, Marvin, Fleetwood, Amsco, and Prime Windows. Take a look at the Cardinal Website for more details. Prime Windows and Prime Doors come with Cardinal Endur IG Units.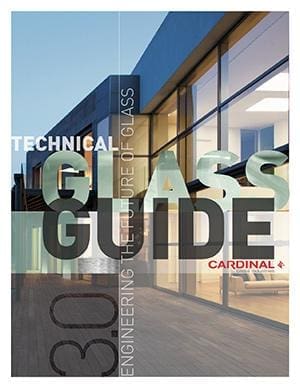 This guide provides an introductory overview of glass concepts and terminology, plus technical information on Cardinal glass products for both windows and doors. Overview of Cardinal Products, Performance Data and Terminology, Durability and Longevity with Intelligent Quality (IQ), Design Criteria, Laminated Glass Details and Applications.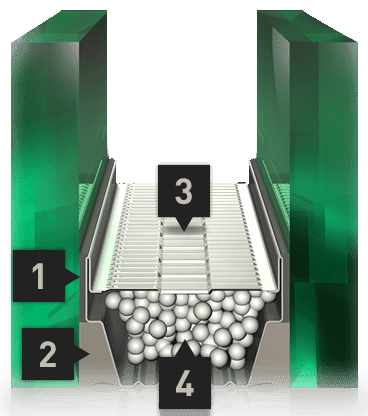 1 PRIMARY SEAL: Polyisobutylene (PIB) minimizes moisture permeation, is UV resistant and provides an outstanding argon barrier.
2 SECONDARY SEAL: Specially formulated silicone for IG units provides long-term adhesion, is unaffected by UV exposure and provides excellent durability when exposed to moisture. Silicone also provides structural integrity. 3 SPACER: Stainless steel spacer features a roll form design to provide maximum area for primary and secondary sealant coverage. It provides increased resistance to condensation and less stress on the IG seal system. No polymer content eliminates the risk of chemical fogging. 4 DESICCANTS: Beaded molecular sieve provides initial frost points below -65°F. Desiccant assures optimum moisture adsorption while minimizing the effects of temperature-related pressure changes.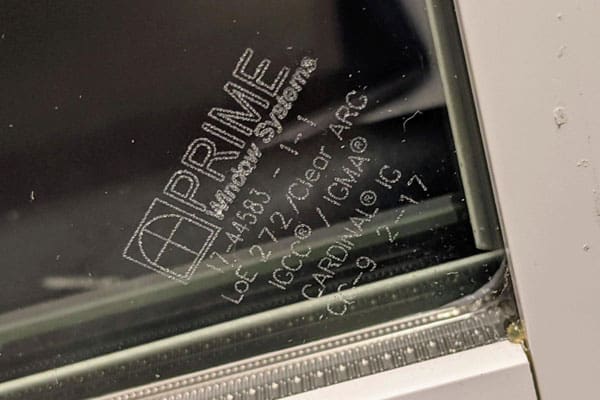 Each window is laser etched in the corner providing a permanent identification. Prime Window Systems, ID number, and in this case, LoE272 on one side, Clear on the other, Argon Gas, Certifications, Cardinal IG (insulating glass) and the Date.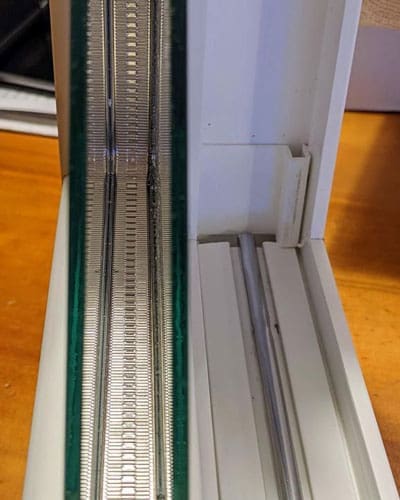 Double Pane Glass
No joints in the corner which is where many windows fail with a rubber / foam spacer.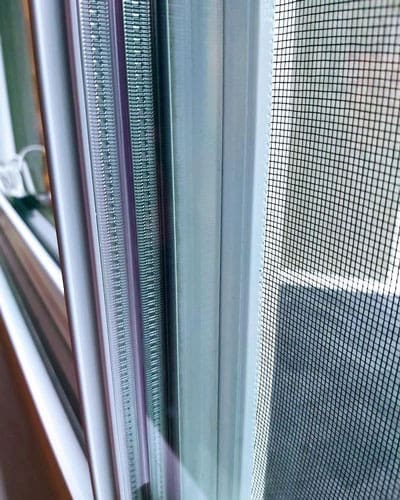 Triple Pane Glass
Triple Pane Glass is an optional upgrade, ask us for recommendations and details.
A lot of manufacturers talk about performance, i.e., U-Factors and SHGCs. But what about durability? Performance over the long haul?
That's where Endur IG™ excels. Endur IG continues the Cardinal tradition of long-term performance. It delivers the industry's lowest failure rate, the only comprehensive 20-year factory warranty plus outstanding thermal performance and solar control.
Exceptional longevity and performance … that's how we help protect your brand and your reputation. New Endur IG, what the future of insulating glass looks like.
With over 500,000,000 IG units under warranty, Cardinal knows a thing or two about building long-lasting IG units. Our units have proven themselves over and over in the field and in the lab. The only way we'd change a thing is if we could improve it. We have.