Prime Premium Sliding doors are manufactured for durability. Sliding patio doors typically represent the largest single opening in a building, and as such provide one of the biggest opportunities for unwanted sound to penetrate the interior. The Series 411 sliding patio door is one of the few available that can reach the performance of STC 30- STC 35, allowing you the flexibility of design you want while simultaneously meeting your sound control needs.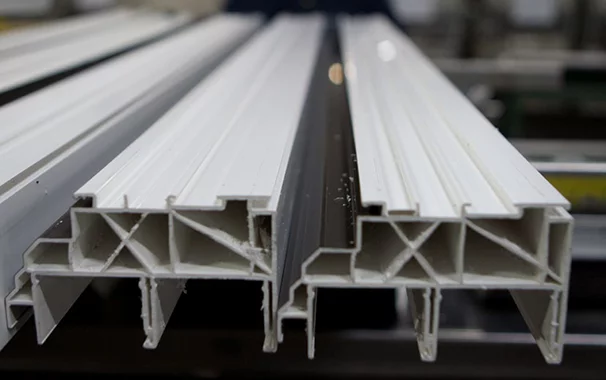 THE VINYL ADVANTAGE – MikronBlend® Vinyl
PVC resin is the recipe's staple component. What is added to that resin truly differentiates long-lived windows from early failures. Ingredients such as titanium dioxide and calcium carbonate mixed at optimal levels provide UV exposure protection in the most intense, hot climates. Stabilizers inhibit degradation in the extrusion process, while aiding to prevent vinyl discoloration over time. Impact modifiers, in the right mix and proportion, provide impact stability – protection from cracking or shattering – even through extreme temperature swings. MikronBlend Vinyl.. more info->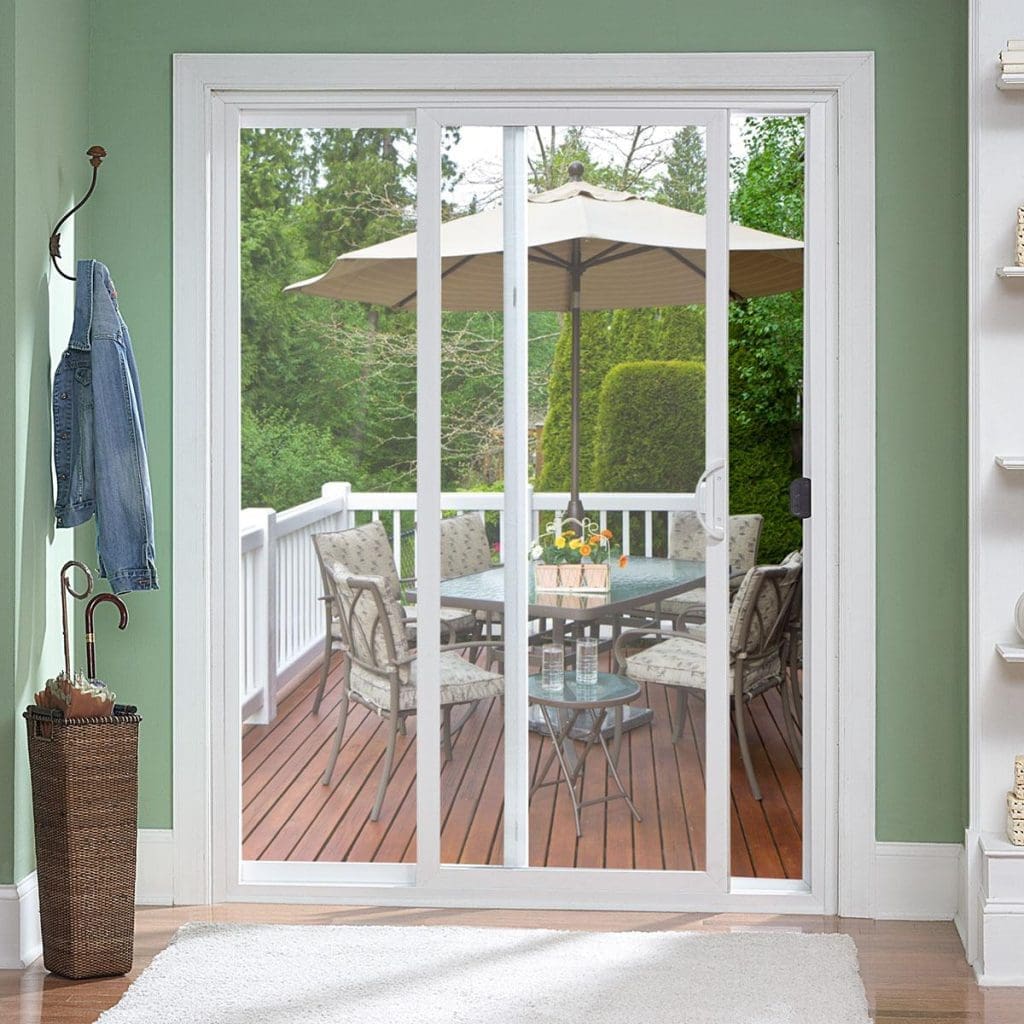 Double Pane Insulated Glass for improved thermal performance
Fin removal option to meet a variety of patio door installation needs
Precision-Mitered Frames with fusion welded corners provide the best possible resistance to air and water infiltration and enhance structural integrity
Dual Weep & Drainage System carries water away from the door while controlling air and dust penetration
Multi-Chamber Vinyl Profiles enhance structural strength, sound absorbency and improve year-round thermal performance
Metal Reinforced Interlocks and Lock Stile with full length pile weather strip provide superior structural strength, peace-of-mind and reduction of air and water infiltration
Self-Tracking Adjustable Tandem Rollers with solid aluminum track offer smooth, effortless operation
Half Fiberglass Heavy Duty Triple Frame Screen with an inset handle, (not in the way of the screen)
Cardinal Glass with LoE366 Solar Control is standard
Double Mortise heavy duty latch with keyed option
Equal Sightlines for enhanced viewing and aesthetics
Careful Design and Meticulous Heavy-Duty Construction make this door an excellent choice for a wide variety of residential and light commercial applications
Sidelites and Transoms available.